Hi there! Today I'm so excited to share a review and giveaway for a new M/M romance from Eli Easton. Most of my reads for this week are supposed to have been released at least several months ago, if not longer, but ROBBY RIVERTON: MAIL ORDER BRIDE is a historical romance set in 1850s New Mexico which is still way back. I have loved all the Eli Easton books I've read, including MERRY CHRISTMAS MR. MIGGLES, her HOWL AT MOON books, SECOND HARVEST and FIVE DARES. ROBBY RIVERTON is a fun and suspenseful romp through the truly wild west–and hijinks abound.
Scroll down to catch my review and enter the $25 GC and books giveaway!

About the book:
Being a fugitive in the old west shouldn't be this much fun.
The year is 1860. Robby Riverton is a rising star on the New York stage. But he witnesses a murder by a famous crime boss and is forced to go on the run–all the way to Santa Fe. When he still hasn't ditched his pursuers, he disguises himself as a mail order bride he meets on the wagon train. Caught between gangsters that want to kill him, and the crazy, uncouth family of his "intended", Robby's only ally is a lazy sheriff who sees exactly who Robby is — and can't resist him.
Trace Crabtree took the job as sheriff of Flat Bottom because there was never a thing going on. And then Robby Riverton showed up. Disguised as a woman. And betrothed to Trace's brother. If that wasn't complication enough, Trace had to find the man as appealing as blueberry pie. He urges Robby to stay undercover until the danger has passed. But a few weeks of having Robby-Rowena at the ranch, and the Crabtree family will never be the same again.
Damn, what a kerfuffle. If only Trace can get rid of the fugitive while hanging on to his own stupid heart.
My Review:
Robby Riverton is on top of his world, acting on the New York stage and being paid to do it! One night, however, he leaves the theater late and becomes an eyewitness to a murder committed by a notorious mob boss. Now his fame could be his downfall. Fleeing New York for less gentile areas, he hops a wagon train west. His hope is to re-settle in San Francisco and join an acting troupe there.
While en route, Robby makes the acquaintance of a flighty young gal, Rowena, who's sold herself as a mail-order bride to hide the fact that she's in a family way. She plans to have the babe on the journey west and claim it was an orphan she adopted when the mother died in childbirth. Robby thinks it's unlikely her story will fly, but it becomes moot when Rowena meets a young banker who's willing to make an honest woman of her. Rowena entrusts Robbie with a letter to her fiance, Clovis Crabtree. Robbie thinks getting to Santa Fe would be far enough to start over, but the mob boss' minions are on the trail and his only means of escape is to don Rowena's left-behind clothing and assume her identity.
Trace Crabtree thought he'd left Flat Bottom, New Mexico, in his dust. Being injured in the Army, however, sent him back to his family's ranch. Now he's the sheriff of the town he ran away from, and can't figure out how to get out. Well, he ducks into Santa Fe to meet with a man who scratches his itch once a month or so–but it's nothing permanent. On one of these trips Trace unexpectedly meets his younger brother's intended–and saves her from some east-coast ruffians. It's not until his elder brother takes "Rowena" back toward Flat Bottom that Trace recognizes tall, elegant Rowena isn't who she claims to be. And who he really is turns all Trace's cranks…
This is a charming historical romance. There are fun elements, like how "Rowena" schools the uncouth Crabtrees into better manners and shares her clothes with her soon-to-be inlaws. Trace is more than attracted, he can barely contain himself, meanwhile, Robby's struggling to maintain his charade, at risk of public embarrassment and death. He's playing the role of his life, and the mobsters aren't planning on leaving any witnesses alive. Robby actually falls hard for the quirky Crabtrees and his influence helps Trace appreciate his own family better. Poor Clovis has a tendresse for a local gal, and Rooby's subtle ways help Clovis find his true happiness–even if it won't be with Rowena. I really enjoyed this one, and highly recommend it to fans of historical M/M romance.
Interested? You can find ROBBY RIVERTON: MAIL ORDER BRIDE on Goodreads and Amazon.
****GIVEAWAY****
Click on this Rafflecopter Giveaway link for your chance to win a $25 GC or own of three ebooks.
Good luck, and keep reading my friends!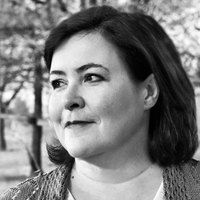 About the Author:
Eli Easton has been at various times and under different names a minister's daughter, a computer programmer, a game designer, the author of paranormal mysteries, a fan fiction writer, an organic farmer, and a long-distance walker. She began writing m/m romance in 2013 and has published 27 books since then. She hopes to write many more.
As an avid reader of such, she is tickled pink when an author manages to combine literary merit, vast stores of humor, melting hotness, and eye-dabbing sweetness into one story. She promises to strive to achieve most of that most of the time. She currently lives on a farm in Pennsylvania with her husband, bulldogs, cows, a cat, and lots of groundhogs.
In romance, Eli is best known for her Christmas stories because she's a total Christmas sap. These include "Blame it on the Mistletoe", "Unwrapping Hank" and "Merry Christmas, Mr. Miggles". Her "Howl at the Moon" series of paranormal romances featuring the town of Mad Creek and its dog shifters has been popular with readers. And her series of Amish-themed romances, Men of Lancaster County, has won genre awards.
In 2018 Eli hopes to do more of the same, assuming they reschedule the apocalypse.
Catch up with Eli on her website, Facebook, and twitter.