Hi there! Today I'm reviewing a new release from EM Lynley. ONE MARINE, HERO is a contemporary military M/M romance that features a broken hero and a disillusioned reporter finding love–and danger.
About the book:
He's a hero to everyone but himself.
Marine helicopter pilot Captain Jake Woodley struggles after receiving the Medal of Honor for a mission where he didn't bring every man back alive. Being called a hero and having his photo plastered across the news makes him hate himself more. He despises his cushy job flying with the Marine One squadron, carrying the president and other officials, when he'd rather risk something, even death. He gets his wish when he's ordered to fly a series of classified trips.
Matt "Beau" Beaumont has been relegated to covering the fashion beat after getting downsized from a hard-news position. But an unexpected invitation to a White House dinner might be the boost his career needs. Offering a hot marine an after-dinner blowjob wasn't on Beau's agenda, but when Jake takes him up on the proposition, some phenomenal casual sex soon blossoms into a relationship both of them crave.
When Beau's extracurricular research uncovers defense department funding anomalies, he soon discovers the trouble goes higher than he imagined. Just as events start to make sense, the investigation puts Beau and Jake in deadly danger. It takes a daring play by Jake—risking everything he loves—to uncover the truth
My Review:
I received a copy of this book in exchange for an honest review.
Captain Jake Woodley is a marine helicopter pilot who survived a crash in Afghanistan and came home hailed as a hero. He's suffering PTSD and survivor's guilt, but doesn't seek treatment because it will ground him from active duty. He is part of the crew that pilots helicopters for the Prez, VP and press corps. He doesn't want to give this up, and instead spends his off-flight duty hours getting blind drunk. While attending a White House party, he's approached by Matt "Beau" Beaumont–and given an indecent proposal, one Jake doesn't turn down.
They spend that night together and decide on more–which is new for Jake. He's never "come out" because he's never wanted a relationship, but this changes with Beau.
Beau is a fashion reporter, a big demotion from his downsized DC newspaper reporting job. He's kinda sensitive over this, and finds Jake's esteemed position to be admirable and intimidating. In the effort to boost himself to a new byline, Matt undertakes some investigative reporting–which plays into the intrigue subplot that takes over the second half of the book.
Jake's alcoholism is a problem at work, and it seems he's being given strange assignments as a result–he begins to wonder if he's being set-up as a fall guy. And Beau is unwilling to be with a drunk; he's lived that life before. It's clear that Jake is struggling, but he works hard, not only for his career, but also for Beau's approval.
I did like this book. The author adds unique details from her experience at White House events, and also as a helicopter pilot. I also liked the hurt/comfort aspect of the story. I honestly wished for a bit more romantic development–and some more intriguing sexytimes. That said, the mystery subplot was and interesting twist I hadn't anticipated. It built into a high stakes game that led to injury and further hurt/comfort…and the relationship between Jake and Beau took a bit of a beating, before the end came. Expect some tears.
Interested? You can find ONE MARINE, HERO on Goodreads, Dreamspinner Press, Amazon, Barnes & Noble, and AllRomance.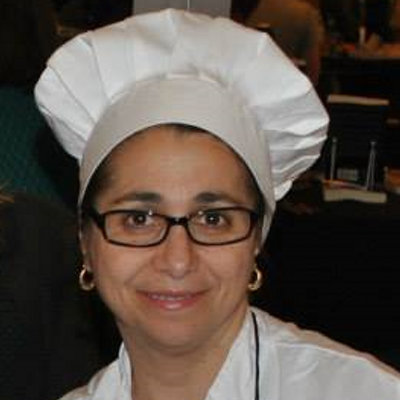 About the Author:
EM Lynley writes gay erotic romance. She loves books where the hero gets the guy and the loving is 11 on a scale of 10. Her Precious Gems series is best described as "Indiana Jones meets Romancing the Stone"—only gayer. The Delectable series is Gay Romance with Taste.
A Rainbow Award winner and EPPIE finalist, EM has worked in high finance, high tech, and in the wine industry, though she'd rather be writing hot, romantic man-on-man action. She spent 10 years as an economist and financial analyst, including a year as a White House Staff Economist, but only because all the intern positions were filled. Tired of boring herself and others with dry business reports and articles, her creative muse is back and naughtier than ever. She has lived and worked in London, Tokyo and Washington, D.C., but the San Francisco Bay Area is home for now.
She is the author of Sex, Lies & Wedding Bells, the Precious Gems series from Dreamspinner Press, and the Rewriting History series starring a sexy jewel thief, among others. Her books are available in print and e-book from Amazon & other book distributors.
You can find EM Lynley on Goodreads, her website, Facebook, and twitter.
Thanks for popping in, and keep reading my friends!