Hi all! Today I'm sharing a delicious contemporary M/M romance newly released by EM Lynley. I really enjoyed her suspense-filled BDSM-lite BOUND FOR TROUBLE, so I was excited to get another great read. Spaghetti Western combines a jilted chef and a lonely cowboy into a feast for the heart.
About the book:
Le Cordon Bleu trained pastry chef Riley Emerson arrives in Aspen, Colorado for a summer season at the best restaurant in town, only to discover his jerk of a boyfriend has dumped him, leaving his heart and his summer plans in tatters. Doubting himself and longing for a change of pace, he takes a low-paying position as chef at a guest ranch, the Rocking Z. The scenery is gorgeous, but he expects that nature up close and personal can't hold a candle to his exciting Paris lifestyle.
When born-and-bred cattle rancher Colby Zane spots a newcomer letting himself be pawed at by a passel of horny cowboys at Aspen's Club Rawhide, he doesn't think twice before rushing in, throwing the guy over his shoulder, and rescuing him from the volatile situation. Sober, Riley Emerson turns out to be sweet and sexy, but not interested in more than a one-night stand with Colby. Initially disdainful of the guest ranch side of the business, Colby's over the moon when Riley late arrives as the new cook on his family's ranch
But all's not well at the Rocking Z. Insurmountable financial problems force them to rely on a cash infusion from an outside investor, Fitz Wellington. Only Fitz is hot for Colby, and he won't sign on the dotted line without some very personal incentives. The future of the ranch is at stake, and Colby's just desperate enough to go along, but saving the Z might mean losing Riley.
My Review:
Riley Emerson is a new graduate of Le Cordon Bleu culinary school and reuniting with his fellow chef and lover, Denny, in Aspen CO when he learns Denny is two-timing schmuck. Oh, and that all the high cuisine restaurants in Aspen have hired their staff for the summer season. Recognizing that he's stuck without a job, or a place to live, in Colorado and unwilling to reach out to his wealthy (but disinterested and obstructive) father for help gaining another position. Riley decides to hang out in Aspen and attend a local hiring fair in a couple days. It may yield a kitchen job on a spa ranch, or the like, and Riley is determined to make his way on his own merit.
Cutting loose before his interviews, Riley decides to get over the melancholy of finding his longtime lover a cheat. He attends "Cowboi" night at a local bar–with staggering results. And, by that I mean he couldn't even stagger home. Holy smokes! That "Geyser" game sounded…towel-worthy? (It's like sponge-worthy, but messier #JustGoWithIt). While off his head with booze, Riley is rescued by an anonymous cowboy who has some serious motel bed skills. In the light of day, a mortified Riley departs their one-nighter before his bedmate wakes. He gets hired that same day and is anxious to begin his summer adventure as a dude ranch chef.
Colby Zane is a stalwart gay cowboy. (I tried finding a pic of a sexy gay cowboy, but they all displayed raging "stallions"…so, yeah. Not gonna post those here…) Anywho, Colby's the heir to the Rocking Z Ranch which is a working ranch with a profitable "Dude Ranch" experience. Actually, to Colby's shame, the dude ranch supports the steer ranching operations due to some less-than-profitable decisions Colby made to cut cost. His aunt and uncle run the ranching operation, and Colby stays on the "right" side of the ranch, that being the side with the steer and away from the guest ranch his cousins run. Of course, he's not inclined to avoid the brand new chef–who happens to have been his Cinderfella (yes, Riley) from the bar.
Riley and Colby strike up a clandestine romance–not because either is closeted, but because Colby is nervous to appear to show favor to any of the ranch employees, even if he is not Riley's boss, per se. Besides, Roley's anxious to build a ranch cuisine that employs all his culinary techniques. He busts his tail scouring the 'Net and old pioneer cookbooks to gain experience in chuck wagon cooking and provides a cuisine that makes the guests rave. On a personal note, Colby's only ever had hook-ups, and having Riley (and their incendiary sex) available 24/7 begins to play on his mind. Riley states he doesn't want a serious relationship–not after he and Denny went down in spectacular flames–but neither man can prevent experiencing deeper feelings for the other.  And, since they don't TALK about these feelings, each believes the other is simply out for a fling. At least, until Fitz, the flamboyant gay millionaire investor, arrives to inspect the ranch and determine if he's willing to contribute to Rocking Z's business plan. If Fitz is on the fence about investing, he's CRYSTAL CLEAR about where he'd like Colby to spend his nights.
So Colby has to choose: make Fitz happy and gain the money he needs to maintain his family ranch, or spurn Fitz to be Riley's "summer fling." Okay, it's not that simple. Guests love Riley's cuisine, and he's earning a great reputation for the ranch on his own; if Fitz buys in he wants to control hiring (and firing) of his "competition" for Colby.
It's a well-told story of budding love. I had a little struggle with the timeline for the book. There seemed to be some inconsistencies with Riley's history with Denny and also with event occurrences. At more than one point I wondered if Riley had been on the ranch for one/two/three weeks due to (perhaps) continuity errors. (I'm willing to concede that I may have mis-read some of the time guides as I raced through the book, but it gave me pause and that doesn't happen for no reason…)
Colby and Riley are good characters. They are upstanding men (pun intended) who have found companionship–and more–in an unlikely place and time. Despite Riley's drunken antics at Cowboi night, he's a level-headed man with a deep affection for those he holds close. He got hurt by Denny and he's afraid to fall for Colby only to get turned out at the end of the summer–or sooner if Fitz has anything to do with it–but he won't sabotage Colby's chances with Fitz as an investor (or a lover) for his own sake. Meanwhile, Colby is as hardworking and fair as they come. He has no desire to strike up a tryst with Fitz and only considers it because Riley encourages him to not compromise any attempt that might gain him the capital he needs to save his floundering finances without selling off bits of his heritage.
Fitz is a decent guy, albeit pushy. He has real ranching credentials and is interested in making the Rocking Z a destination of significance which would benefit Colby greatly. Partnership with Fitz is a legitimate offer that Colby must seriously consider–and he does.
I had suspected the ending would resolve as it did, and I wasn't disappointed in the slightest. My heart ached when Colby went to Fitz's cabin, because both Colby and Riley were getting hurt, but the resolution was deliciously romantic and satisfying.
Speaking of delicious and satisfying, I adore that the book has a dozen recipes buried in the back pages. It really helped to ground me in the story-world. This is my second book from this author and I have enjoyed both immensely. I received a copy of this book via Goodreads' Don't Buy My Love program in exchange for my honest review.
Interested? You can find SPAGHETTI WESTERN on Goodreads, Amazon, Barnes & Noble and Dreamspinner Press.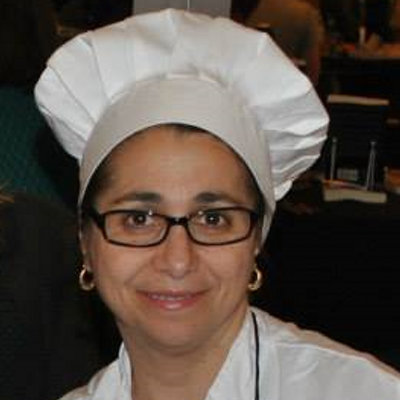 About the Author:
EM Lynley writes gay erotic romance. She loves books where the hero gets the guy and the loving is 11 on a scale of 10. Her Precious Gems series is best described as "Indiana Jones meets Romancing the Stone"—only gayer. The Delectable series is Gay Romance with Taste.
A Rainbow Award winner and EPPIE finalist, EM has worked in high finance, high tech, and in the wine industry, though she'd rather be writing hot, romantic man-on-man action. She spent 10 years as an economist and financial analyst, including a year as a White House Staff Economist, but only because all the intern positions were filled. Tired of boring herself and others with dry business reports and articles, her creative muse is back and naughtier than ever. She has lived and worked in London, Tokyo and Washington, D.C., but the San Francisco Bay Area is home for now.
She is the author of Sex, Lies & Wedding Bells, the Precious Gems series from Dreamspinner Press, and the Rewriting History series starring a sexy jewel thief, among others. Her books are available in print and e-book from Amazon & other book distributors.
You can find EM Lynley on Goodreads, her website, Facebook, and twitter.
Thanks for popping in and keep reading my friends!