Hi there! Today I'm sharing a review for a super sexy M/M contemporary romance from EM Lynley. I've loved some of her other books (SPAGHETTI WESTERN and BOUND FOR TROUBLE) so I was anxious to get a sneak peek at DIRTY DINING. (WARNING!! This is ABSOLUTELY an ADULT BOOK. Excerpt below is…racy! You are warned.)
About the book:
Jeremy Linden's a PhD student researching an HIV vaccine. He's always short of money, and when biotech startup PharmaTek reduces funding for his fellowship, he's tempted to take a job at a men's dining club as a serving boy. The uniforms are skimpy, and he's expected to remove an item of clothing after each course. He can handle that, but he soon discovers there's more on the menu here than fine cuisine. How far will he go to pay his tuition, and will money get in the way when he realizes he's interested in more from one of his gentlemen?
Brice Martin is an attorney for a Silicon Valley venture capital firm. When he's asked to take a client to the infamous Dinner Club, he finds himself unexpectedly turned on by the atmosphere and especially by his server, Remy. He senses there's more to the sexy young man than meets the eye. The paradox fascinates him, and he can't get enough of Remy.
Their relationship quickly extends beyond the club and sex. But the trust and affection they've worked to achieve may crumble when Jeremy discovers Brice's VC firm is the one that pulled the plug on PharmaTek—and Jeremy's research grant.
How about a taste?
Jeremy kept watching, wondering whether he'd want some stranger to fuck him. Of course he would. He'd gone home–or not home–with guys he'd hooked up with at clubs. You didn't need dinner and a movie if the attraction was mutual. Mr. Green might be exactly his type. But fooling around for money? That changed everything, didn't it?

A dinner gong sounded, and the other boys–as they liked to call themselves–put the finishing touches on their costumes and makeup and lined up to parade out in front of tonight's gentlemen. Each boy had a colored snap-on armband that would match a ribbon on one gentleman's label. Butterflies flittered in his gut and soon turned to huge bats flapping their wings when the door opened and he heard the mens' voices, their laughter as the boys walked into the room. Rand had told Jeremy to go last, so he could see how the other boys greeted their gentlemen, and he stood in the doorway observing. Boys' bodies blocked his view at first, and he was halfway into the room, glimpsing heavy set men with grey temples and jowls before he spotted the bright green ribbon on his client's label.

Oh dear. Oh fucking fuck. he thought and moved around the perimeter of the room, feeling the breeze under his loincloth as his cock and balls swung free with each step. He felt the sheer fabric flutter around his dick and tried not to be self-conscious as he exposed himself to everyone around the room.

Mr. Green was fucking gorgeous.
My Review:
THIS BOOK WAS DELICIOUS!! Beginning to end, I adored the heck out of the absolutely sexy, filthy, fun kinky book.
Jeremy is a grad student working on his PhD at Cal in San Francisco. He's
a good-looking 27 y/o gay man, and, struggling with his finances, he's been recruited to work as a server at The Dinner Club–an establishment for titillating dining. The job is, essentially, to be scantily clad and deliver each of six courses to his assigned diner. As each course is passed, the diners get to remove an article of their server's costume–until the servers are all nekkid.
Oh, and the diners can pay for the servers to "perform" for them. And, to spend a night with the server of their choice–if the servers should so choose. There's lots and lots of tip money, and Jeremy's scared but willing. It's not as if he hasn't had anonymous hook ups before. And his first diner, "Mr Green" is so handsome, and nearly as bashful as Jeremy.
Brice Martin is a patent attorney. He's mid-thirties and newly returned to San Fran after he and his long-term BF split. One of the partners at the venture capital firm where Brice now works has sprung for a fun night out–at The Dinner Club. Brice isn't really a fan of voyeurism, and even less a fan of paying for a man's company, but he is in a bit of a bind what with his boss urging him on. He's mesmerized by the nubile young man, "Remy," who arrives with the starters–and thankful for his colorful pseudonym–Green with envy, actually.
Jeremy and Brice are far more tame at the table than their boisterous diners/servers, but plenty turned on, as well. Brice's boss comps a "nightcap" (overnight stay) for Brice to further enjoy Jeremy, but they are equally tentative behind closed doors. Their caution underlies the uncertainty of their feelings–Jeremy doesn't want to feel like a prostitute, and Brice wants a lover who desires him of his own will–not for cash. Still they relish each other a bit, and Brice realizes his attraction hasn't waned. He wants more Remy.
On his next visit to The Dinner Club, this time with a wealthy closeted client, Brice chooses a different server, hoping that his attraction was simply a novelty. Watching Remy serve another man, however, is aggravating. And Jeremy's a bit hurt that he wasn't requested by the lovely Mr Green.
Thing is, there's so much else going on–while Brice and Jeremy are learning to connect and bond with each other, Jeremy's research is progressing–and, yet, suffering. He's studying a novel approach to HIV vaccination and the results are SO promising, but his finances are drying up–a joint Biotech/academic partnership pays for his research but the biotech firm is losing its venture capital. Meanwhile, Brice's firm is in a position to fully fund Jeremy's research, but a miscommunication throws all that into jeopardy.
Brice and Jeremy may have a chance, if they can only learn to trust one another's intentions. Jeremy doesn't want to be "kept" and Brice doesn't want to "share" him with The Dinner Club. Their feelings develop over a period of a few months–as they make an effort to meet outside of The Dinner Club illicitly.
It's a fun, fun story with a tender plot and delicious smexytimes. For real. Fans of 80s romances will dig the movie references, and be thrilled by the the spectacular HEA.
Interested? You can find DIRTY DINING on Goodreads, Dreamspinner Press, Amazon, Barnes and Noble.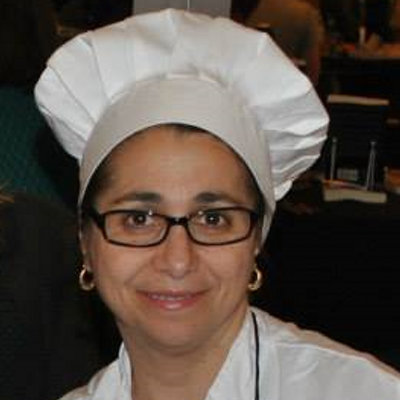 About the Author:
EM Lynley writes gay erotic romance. She loves books where the hero gets the guy and the loving is 11 on a scale of 10. Her Precious Gems series is best described as "Indiana Jones meets Romancing the Stone"—only gayer. The Delectable series is Gay Romance with Taste.
A Rainbow Award winner and EPPIE finalist, EM has worked in high finance, high tech, and in the wine industry, though she'd rather be writing hot, romantic man-on-man action. She spent 10 years as an economist and financial analyst, including a year as a White House Staff Economist, but only because all the intern positions were filled. Tired of boring herself and others with dry business reports and articles, her creative muse is back and naughtier than ever. She has lived and worked in London, Tokyo and Washington, D.C., but the San Francisco Bay Area is home for now.
She is the author of Sex, Lies & Wedding Bells, the Precious Gems series from Dreamspinner Press, and the Rewriting History series starring a sexy jewel thief, among others. Her books are available in print and e-book from Amazon & other book distributors.
You can find EM Lynley on Goodreads, her website, Facebook, and twitter.
Thanks for popping in, and keep reading my friends!