Hi there! Today I'm sharing a review for what one might call a Throwback Thursday book… SEX, LIES & WEDDING BELLS is the first book published by EM Lynley way back in 2009. Well, it's just got a facelift–revised and re-released I had a good time learning all about a snarky columnist and a (potentially) 'to be jilted' groom.
This is an adult read.
About the Book:
Of all the tiny towns, in all the world, he walks into mine.
Texas native Kieran Quinn has hit the big time, working in Manhattan as a columnist for Gloss, a national literary magazine. He's well-known for his snarky, sardonic columns, but deep down he's more interested in exploring what makes people tick than his editor would like. He keeps his desire to find his own Mr. Right hidden under a sexy, carefree persona that favors champagne and underwear models of the male variety.
Jaxon Lang loves being the high school principal in tiny Buckwheat Springs, Texas after relocating from Austin to pursue his relationship with Danetta Archer, despite her reputation for leaving grooms at the altar. So far, he's avoided examining the questions he has about himself, certain that marriage will put them to rest. Then Kieran arrives in town. Kieran's charm and unique attitudes about sex and attraction soon challenge Jaxon's concept of what—and who—he wants.
While covering the latest wedding of a real-life "runaway bride," Kieran falls hard for the gorgeous—and supposedly straight—groom, Jaxon Lang, despite that ridiculous X. Then Kieran discovers the bride's hiding a shocking secret.
How about a little taste?
"So, you never… ya know… with a girl?" Jaxon asked, the alcohol probably having lowered his inhibitions. His voice was quiet, and Kieran had to lean in to hear him, their faces only an inch or two apart.
"I didn't say that."
"You must not have liked it much, didya?"
"I didn't say that, either."
"Well?"
Oh God. Kieran was way too close to those mesmerizing green eyes, the scattering of freckles, and Jaxon's clean, fresh scent to start talking about sex now. He wasn't sure he could handle it. He tried not to watch Jaxon's mouth as he spoke, but Kieran didn't have that much self-control. He didn't really have any lately, it seemed.
But Jaxon's stare forced an answer out."I never found girls particularly arousing. I figured things out pretty early on."
"You think that's easier?"
"Definitely. No hurt feelings or bruised egos trying to make something work that never will."
Jaxon opened his mouth, then closed it and inhaled slowly before replying. "And you weren't at all curious, just to make sure you weren't into girls?"
Kieran paused a moment. This discussion was going to strange places. Was Jaxon asking what Kieran suspected he was, just reversing their situations? Jaxon looked so serious; he wasn't just making conversation now.
"I never tested it out with a girl because with another guy it felt so right, not like something was missing. That's me, but it's different for everyone. I've always just said that if you're into someone—or not— you know. Then having sex with that person is taking it to the next level. I happen to only like men, but plenty of people enjoy sex with both men and women."
"Well… I think there's more to it than that."
"Are you asking me about sex or about love? Because there's a difference."
"Yeah, there is a difference. A big difference," Jaxon said. "I guess sometimes you can confuse them, huh?"
"Are you still talking about me, now?" Kieran asked with a smile.
"Yeah." Jaxon was quiet for a few moments as he took another sip of tequila. "Did you ever love a woman?"
"Romantically? No."
"And you didn't get turned on by them. Is that why you tried guys?"
"I wouldn't say it's exactly like I 'tried guys.' I never consciously—at least at first—chose men over women. I just knew that I didn't get that spark with women." Kieran didn't want to think about sparks. There were far too many when he was around Jaxon.
"Spark." Jaxon smiled and nodded, as if he'd just learned something significant. "But that's about sex again, right? I'm asking about love this time. Have you loved a man?"
Kieran closed his eyes and pressed his lips together. Why was Jaxon getting so damn personal now? Kieran would rather talk about sex than admit he knew fuck-all about love. "No." He took another breath and shook his head.
"Do you have a boyfriend?"
"Okay, now who's interviewing whom?"
"You can't call this an interview, not when you buy me tequila. That's got to be against some sort of journalistic code of ethics."
"There is no journalistic code of ethics when it comes to alcohol," Kieran said, laughing. "But I suddenly feel that the tables have been turned here. No one's ever asked me this many questions before."
"Ha, now you're on the other end of the question, it seems really nosy and personal, doesn't it?"
My Review:
I received a copy of the re-released, revised, second edition of this book from the author in exchange for an honest review.
Kieran Quinn is an out gay columnist for Gloss magazine. His snarky wit have made his column famous, but he's starting to tire of the treadmill ride he's on. He has no lack of gorgeous sexual partners, but he longs for an actual partner.
In search of his next column fodder, essentially the schmucks who'll be subject to his literary vivisection, Kieran travels to tiny Buckwheat Springs, Texas in search of Danetta Archer and her fourth fiance, Jaxon Lang. Danetta has jilted her last three fiances at the alter, and, with two weeks to her impending nuptials, it seems she's ready to finally tie the knot. Or, will she?
Kieran is surprised to find that all of Danetta's former beaux are quite amiable. And, hang out together as if part of some exclusive club. Jaxon is, unfortunately for Kieran, a very attractive man who is (perhaps) questioning his sexuality, if not the prospect of marriage. While Kieran is searching for the secret behind Danetta landing some of Texas's most eligible bachelors, he learns just how deep her lies run.
Finding out that Jaxon shares his attraction, Kieran is torn between letting Jaxon live his chosen life, and swaying him onto a new path. Kieran has never been in a relationship, and he's not sure Jaxon is ready–he's never even been with a man before–but, as the big date closes in, it is more than just coincidence that these men have found each other at this time in their lives. Jaxon is a quality man who has some very serious choices to make, and not only about Danetta.
Expect break-ups, angry fiances, covert gayness, first times, and big mistakes. There's a bunch of breaking up and a bit of making up, with an HEA that will satisfy. I have not read the first edition of this book, so I can't comment on the changes between them, but this book read as a complete story with no cliffhanger.
Interested? You can find SEX LIES & WEDDING BELLS on Goodreads, Dreamspinner Press, Amazon, and Barnes & Noble.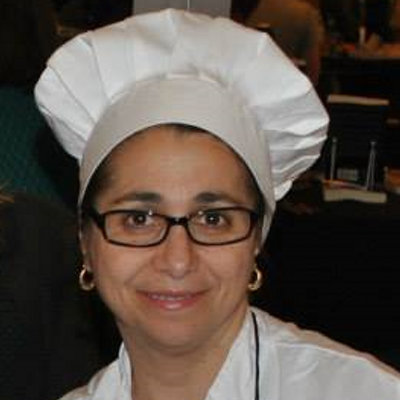 About the Author:
EM Lynley writes gay erotic romance. She loves books where the hero gets the guy and the loving is 11 on a scale of 10. Her Precious Gems series is best described as "Indiana Jones meets Romancing the Stone"—only gayer. The Delectable series is Gay Romance with Taste.
A Rainbow Award winner and EPPIE finalist, EM has worked in high finance, high tech, and in the wine industry, though she'd rather be writing hot, romantic man-on-man action. She spent 10 years as an economist and financial analyst, including a year as a White House Staff Economist, but only because all the intern positions were filled. Tired of boring herself and others with dry business reports and articles, her creative muse is back and naughtier than ever. She has lived and worked in London, Tokyo and Washington, D.C., but the San Francisco Bay Area is home for now.
She is the author of Sex, Lies & Wedding Bells, the Precious Gems series from Dreamspinner Press, and the Rewriting History series starring a sexy jewel thief, among others. Her books are available in print and e-book from Amazon & other book distributors.
You can find EM Lynley on Goodreads, her website, Facebook, and twitter.
Thanks for popping in, and keep reading my friends!