Hi there! Today I'm sharing my review of LOVE DRUNK from Libby Rice. This is the third of her Second Chances series. It's a contemporary romance/mystery that centers on deceit, wine and love–not necessarily in that order.
Check out the excerpt, free book offer and giveaway below.
About the book:
The love that lies built?
Wine importer London Whitley dots her I's and crosses her T's. Her meticulous nature insulates her from fears that she might just be crazy, as in certifiably, medically nuts. When her almost ex-boyfriend winds up dead at her hands and she's soon accused of importing counterfeit wines, London's carefully constructed world begins to crumble. There's help to be had, but only in the form of an imposing stranger who threatens her ruin.
Trevor Rathlen is lucky to have escaped his marriage to a murderess alive and merely indebted to men who think the exquisite London Whitley's innocence is a façade. A computer security specialist by day and hacker by night, Trevor agrees to return the favor owed by learning London's secrets. The task should be an easy one, except Trevor is short on trust, London is long on lies, and together they battle an infinite attraction.
How about a little taste?
Secrets and strategies swirled in London's head, mixing with a need that had begun to pulse between them the moment his mouth had overtaken hers in the warehouse. The two of them played with a fire that flared hot, but unstable. London should play the game of Trevor safe. She should keep her cravings buried and hand over what she knew about her flailing company, including its most problematic ex-employee.

If she did, Trevor would immediately learn about the nature of her ex's death. The move would resolve his suspicion professionally—a good outcome because he'd be out of her hair with the least amount of hassle—but also push him away personally.

A not-so-good outcome.

Maybe an intolerable, unacceptable, unspeakable outcome.

The idea of revealing facts certain to repel the intense and complex man overhead made her stomach pitch and roll, a warning that for the first time her body had ideas, too. A prickle beneath the skin, a warmth between the thighs—both said London didn't want to be staid or level anymore.

You're on a bed. Barely dressed. His hands are on you.

Keep them there.

Because she knew she would lose him sooner or lose him later. The question had become: How much of Trevor Rathlen could London have before he became a casualty of her gravest mistake?

******

"Trevor."

His name sliced through the charged silence. In that way London had of saying a lot with a little, her tone struck him as subtly, meaningfully, different than her earlier apologies and then her desperate pleas for help in the warehouse.

This time it contained a request.

Her reclining position let the hospital gown fall against her skin, skimming over the bountiful curves that had blown his imagination all through her shower earlier in the night.

By then he'd known she would be all right. With the scare over, her biggest problem would be lingering headaches and dehydration, which had left plenty of bandwidth for him to be jealous of the attending nurse.

He'd cracked down on how badly he'd wanted into that sterile little bathroom because no way was he lusting after a woman in need of a crash course on the nobility of truth.

Unfortunately, his lofty, better-than-thou ideals hadn't tempered the urge to distract the nurse with lies about buzzers and sirens in the hall so he could sneak in and go down on London in the shower. Only sturdy locks had kept his ass squarely on the couch.

Now her eyes held a dark invitation instead of her customary uncertainty. It seemed London didn't trust him enough to tell him what she was hiding, but she did trust him enough to touch him.

To let him touch her.

Maybe his friend had had the right idea about women—sex for secrets—all along.

London, sleepy-eyed and relieved, looked perfectly willing to be plied.

Trevor shifted away and rolled his head back. When he spoke, he did it to the ceiling. "I know that look."

The London he knew would reply with another apology, an instant and visceral retreat from her tiny step toward what she wanted.

Except she didn't. "Really?" London whispered. "What does it mean?"

Anticipation thickened their mutual stillness, and his cock. No matter how badly he wanted them to, the overhead tiles didn't get any more interesting upon increased inspection. Barren and white within a metal framework, they practically dared him to turn back to what mattered in the room.

To temptation. To madness.

When he risked another glance, London hadn't budged. Green eyes met his stare evenly, as though their battle of wills, her injuries, the counterfeiting, even the remaining mysteries they both knew she guarded, all belonged somewhere far from her bed.

Freshly scrubbed, London smelled of soap and lotion. Moonlight gleamed against a natural glow that had replaced her earlier pallor. Black curls tumbled across her pillow in artful tangles. Fresh and unkempt, she looked impossible but real, a magazine spread that wasn't.

He leaned in, caging her torso with spread arms. If she wouldn't guard herself, Trevor didn't have the strength to do it for her. "That look is a demand."

"For?"

"Me."

Beneath him, her chest expanded on a slow, deep inhale.

"And, London?" he said. "Unlike you, I won't renege once I decide to give what you're asking for."
My Review:
This is the third book in a series, but can be enjoyed as a standalone.
3.5 stars
London Whitley is a wine importer with big problems. She spent two years dating one of her employees, who turned out to be an abusive man. While she attempted to break off their relationship one evening, he broke her wrist and her retaliation, kicking out to keep him away, he fell…and died. It was ruled accident, but the wounds are fresh. Oh, and a stranger is cyberstalking her.
Trevor Rathlen is a former army operative who runs a cyber security company. He's also newly divorced from his wife–who had killed his sister in law (her lover), and he detests liars. His pals have roped him into finding out London's secrets–because some of the wine her company is selling is downright tainted. And, possibly counterfeit.
London has no idea what's going on–tainted, counterfeit wine? It was all purchased by her dead ex, and the crates of the swill keep arriving with payments due.
This was an interesting mystery, but it got a little convoluted. London's sister Clara had insider knowledge, and says…nothing! I wanted to kick Clara in the teeth. Trevor is a 'nice' guy in comparison to London's ex, hopefully, but he seems to get angry quick. His temper had me kinda nervous. Plus, he's a bit grabby hands. I cannot believe the sex scene in the hospital…people who get methanol poisoning have killer headaches/go comatose and yet London seemed 'down' for it within hours. It was a head scratcher. Another big problem for me was the Whitley parents medicating their own child. That breaks so many moral and ethical standards that both of them would have had their licenses stripped. They were also the most unbelievable psychiatrists I've read. I get that some parents have unreasonable expectations for their kids, but these characters are more "mean unreasonable caricatures" hyper vigilant with one child and not watching the other at all–it was logically inconsistent. Most of the backstory was dumped in, which hampered the pace.
I was glad that London finally took charge of her life, way to grow up, darling! The Hungarian hunt for wine counterfeiters seemed….wow. There was a whole lot more going on there than London could have expected, but still–naive is the word I'd use to describe London. It seemed like she didn't have much of a handle on her life and work, though she did gain a lot of insight. By the end I liked her.
Interested? You can pick up LOVE DRUNK on Amazon, iBooks, Nook, Kobo, and All Romance eBooks.
And, since you're here, why not GET A FREE BOOK!
Art-Crossed Love FREE (Second Chances #2):
Can love be more than a four-letter word?
When photographer Cole Rathlen and painter Lissa Blanc partner for a prestigious project that will pull them from the mountains of Colorado to the palaces of India, Lissa quickly realizes that more than diverging ideals hinder their search for success and salvation. Was Cole's life upended by a tragic but unavoidable choice or something more sinister? While Lissa can't delve into the mystery but not the man, Cole can't resist a tenacious soul that refuses to leave him chained. As the truth closes in on a project finally sprouting wings, will Lissa sacrifice her chance at success to set Cole free? Or will Cole shrug the chains of lingering regrets to prove that those who love the most, love again.
Amazon | iBooks | Nook | Kobo | All Romance eBooks | Art-Crossed Love Goodreads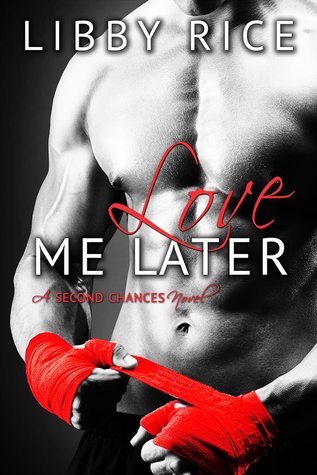 Love Me Later (Second Chances #1):
Can they love right on the redo?
Scarlet Leore enjoys a glittering existence among New York society's elite. Ethan Blake is a prizefighter knocking his way through school, counting on his winnings to bankroll the dreams that won't fit in a boxing ring. When the two meet, neither can deny the instant attraction that wells between the hulking fighter and the heiress who is miles and millions out of his league.
Years later, Scarlet is a lawyer handling a high-stakes merger for Ethan' company draws them together. But theirs is a world that won't tolerate an attorney falling for her client. They'll need more than lust and forgiveness. They must bridge the chasm of a tormented past to understand who they are today.
Amazon | All Romance eBooks | Kobo | iBooks | Love Me Later Goodreads
***GIVEAWAY****
Click the Rafflecopter link below for your chance to win a signed set of the Second Chances books!
a Rafflecopter giveaway
Good luck and keep reading my friends!
About the Author:
Before becoming a writer, Libby was first a mechanical engineer in the data acquisition industry (voltmeter anyone?). Preferring writing to technical design, Libby headed to law school and eventually practiced patent law for several enterprising years (patent application covering a voltmeter anyone?). Finally realizing that technology just wasn't her bag, she traded the voltmeters for alpha heroes and the women who love them.
Today, Libby writes contemporary romances from the foot of the Rocky Mountains, where she lives with her husband, a bona fide rocket scientist (he stuck with the voltmeters!). When not writing, Libby loves good food, even better wine, and traveling the world in search of the next great story.
Libby loves hearing from readers! Join the fun at Libby's blog where you can sign up for Libby's new-release e-newsletter, or find her on Twitter, Facebook, Author Goodreads, and Instagram.