Hi there and welcome to my stop on the KEEPING THE PEACE blog tour brought to you by Omnific Publishing. Today's book is a contemporary romance from Linda Cunningham–the third book in her Small Town Girl series–and it's killer. Well, erm, it has a killer in it, anyway…
About the book:
John and Melanie Giamo think of themselves as an average family, married with three teenage children. Childhood sweethearts, they've lived all their lives in the quiet Vermont village of Clark's Corner, where John is chief of police and Melanie publishes a small local newspaper. Their lives seem routine enough, even mundane.
Then rock star Gabriel Strand drives into town, knocking everything off balance with his celebrity swagger. John is mildly annoyed until an attempt on Strand's life leaves an innocent man dead and the young musician feeling vulnerable and alone…and turning to Melanie for comfort. Their mutual attraction could destroy the marriage she always assumed was impervious to any outside threat.
The closer Gabriel gets to Melanie, the greater the danger she and her family face. John must use every resource available, as well as his gut intuition, to protect the singer and the people of his town from a murderer, while he also fights to save his marriage.
My Review:
This multiple POV murder mystery/romance kept me reading WAY into the night.
John Giamo has always loved his wife, Melanie, since, like, childhood. And, while nothing is wrong in their marriage, they've hit a bit of a rut. They've been married 20+ years and there's a comfort there, raising their three children in their tiny Vermont town and working day-by-day, that keeps them together even when the passion is somewhat faded.
John has always noticed the way men look at Melanie. And he can't help overhearing the gossip–but he's sure nothing of it is real. At least, until the svelte singer Gabriel Strand broadsides Melanie's car in the midst of a blizzard. Mia, their teenage daughter is injured, and Gabriel takes it upon himself to visit the Giamo home to apologize. Then the power goes out and he's an overnight guest.
Life for John and Melanie would likely go straight back to normal if someone didn't murder a man in Gabe's empty hotel room that night. So, is Gabe a suspect, or a victim? Now under John's direct protection, the singer isn't forthcoming about his stalkers–but he doesn't mind sharing his attraction for a very married Melanie, at least with her.
Good thing this small-town chief of police has some seriously cool kids. Mia and her brothers seek out all sorts of patterns on the online chat rooms and various email accounts leading to two suspects: an estranged lover of Gabe's mother, and a mentally unstable fangirl.
While John's out trying to save Gabe's neck, Melanie's struggling to rein in her unexpected attraction to the charismatic, young, talented Gabe. And, when the climax comes, it's a Giamo family effort to rescue Gabe–and Melanie–from the barrel of a gun.
This romance is unique, to me, because we're dealing with temptation in a happy, healthy marriage. John and Melanie eloped against her family's expressed wishes. They have built a stable life, and a loving family, together. Sure, there's small-town talk, but it's only ever been talk. Melanie never felt any attraction to the many men who have paid her too close attention–then Gabe walks in. He's flashy and funny and soulful, and lonely. He's 27 and she's 45 and he looks at her as if she's the gold medal at the end of the race. His compliments, coming from such a successful and youthful man, carry more weight. And, they turn her on. John senses this. It strains his sense of duty toward protecting the wolf in his own home.
For his part, Gabe isn't the soul of evil. He's a likeable and interesting man, devoted to caring for his mother and sister in LA. He is quite aware of his attraction to Melanie and regrets the complication. He finally meets a woman who captivates him and she's freaking happily married? Sheesh! Of course, he catches Melanie's interest and is willing to make plain his desire. He'd take her far away from the mundane life she lives–if she'd let him.
Throughout, I didn't dislike anyone in the story. I naturally wanted John and Melanie to fix the problems between them, but I couldn't hate Gabriel. I couldn't even hate his shameless pursuit of Melanie–because that stuff happens in a marriage. John's sense of duty–in both his marriage and his career–get shaken up, and help him to realign his priorities. This dynamic occurs in many marriages: a outsider threatening to swoop in can kickstart the passion. (I've seen it myself–a man compliments me in my husband's presence and suddenly I'm in an octopus grip and his next kiss is more firm than the previous ten combined….)
John and Melanie have the choice to let Gabe's interference separate them–or strengthen their relationship. The realistic way this unfolded was just brilliant. These people could have been my family–no doubt–even if we are Chicagoans, not Yankees.
The book is well-paced with some backstory vignettes describing the interconnectedness of small-town life and the long-held prejudices that can taint the community. The hustle-bustle of dealing with a blizzard on top of a murder really highlights the symbiotic nature of life in a community where the locals know each other's history going back four and five generations. I enjoyed this peek into Americana, and the richness it brought to the story.
How about a little taste?
Melanie said nothing, but a sudden flush burned her cheeks.
Gabriel raised his ungloved hand and cupped the back of her neck, under her thick scarf.
She was suddenly powerless to move. She felt confused and struggled to collect her thoughts. She couldn't seem to move any part of her body.
He bent his head down closer to hers and spoke softly. "I want you to know how I feel about you. I've never met any woman like you. You've captured me. I can't stop thinking about what it would be like to…to…" There was an almost imperceptible motion, and before she was quite sure what had happened, his lips were on hers. For a split second, all her senses flared, fueled to a blaze by the fascination with him she had tried to keep hidden. She was acutely aware of the softness of his lips, of their gradual, increasing pressure on her own.
Before she'd processed the feeling, before she was ready, he drew back from her. "I'm sorry," he said, but she knew he wasn't.
Wow! That Gabriel Strand is one bold dude!
Interested? You can find KEEPING THE PEACE at Goodreads, and Amazon.
Also, I'm giving away an eBook to a RANDOM COMMENTER!
So, leave me a comment telling me what you'd do if a celebrity wanted to whisk you away from your family….hypothetically speaking, of course!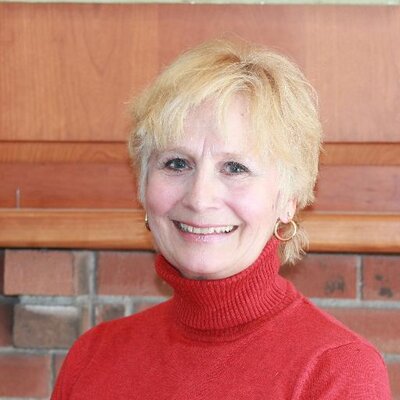 About the Author:

Linda has written steadily throughout the years, but usually other people's papers, speeches, or articles for agricultural trade magazines. Her only published work of fiction was a children's book, "The Copper Angel of Piper's Mill", written in 1988 when her children were still small. Now that the kids are out of the house, Linda is writing fiction again, and this time it's personal! She writes full time and it's Romance! Her contemporary romances, Small Town Girl and Corporate Affair are currently available.
Linda lives in a romantic stone house in the green mountains of Vermont surrounded by her gardens and her animals who include horses, sheep, cats, dogs, chickens, a parakeet and various wildlife visitors who wander in and out at will. When time permits, she also enjoys sketching and painting.
You can find Linda on her blog, Goodreads and twitter.
Thanks for popping in, and don't forget to comment below for your chance to win an eBook of KEEPING THE PEACE courtesy of Omnific Publishing.
And, as always, keep reading my friends!